"

Unbreakable is a Soul like me"
— Treneti
Treneti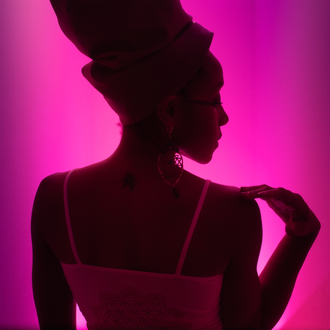 Treneti
Vocalist, Bassist, Songwriter, Producer
Currently Available for booking as a Solo Artist or with immersive art entertainment accompaniment. See Rate Sheet for more details.
Writing a piece on Treneti? Download Press Photos
GENRE:
Avant-Garde  World-Electronic Music
& 
Acoustic Regenerative Soul Music 
LATEST PRESS:
Willamette Weekly Best Bands of 2021
"Treneti makes music that is literally healing... There's a hypnotic quality to Treneti's music. You find your head involuntarily bobbing along, and your body less tense, like you've been given a contemplative sound bath. That healing effect is intentional."
LABEL:
Independent Artist at Primordial Sound Archives LLC
MANAGEMENT:
Independent but open to high vibe partnership
BOOKING
trenetibooking@gmail.com
Press & Booking Inquiry Exclusive Listening Lounge
This is an exclusive listening playlist for booking agents and press to get an overview of Treneti's current sound tapestry. Please do not share this playlist with the general public. The majority of this music is unreleased. 
Treneti is currently deep in the production process working on a brand new EP called  "A Fertile Nile" this unique high vibe electronic music project is the sound she will be bringing to spaces for any fall /winter bookings in 2021. There is no scheduled release date at this time. Enjoy this playlist and the opportunity to get a preview of her most recent creations. 
Streaming Now on all major platforms
Ancient OG Dragonz
Treneti