Visionary Lyric and Song Composition
April 19th 2022 | Three hour immersive workshop
Are you ready to expand your range of expression in song writing? In this three hour immersion you will be guided through a creative writing process that will enhance your ability to magnify the moment and invoke potent emotive spaces in your songs. 
Each participant will leave with a solid seed to a new original song composition! 
This workshop is framed for song writers,  poets, instrumental composers, producers and medicine song ceremonialist.
The Gift of Failure
April 26th 2022 | Two Hour Immersive Workshop
How to turn your losses into gains in the creative process.
A failure is never really a failure in the creative process when you know how to fall and recover. In this workshop we will discuss serval key strategies and mindset techniques you can use to navigate challenges, loss and complications that come up along the journey of building your creative legacy. 
We will be working with real life scenarios and there will be opportunities discuss things that have come in your process and workshop them real time. 
This topic is multi-disciplinary friendly, Artists and Creators of all mediums are welcome.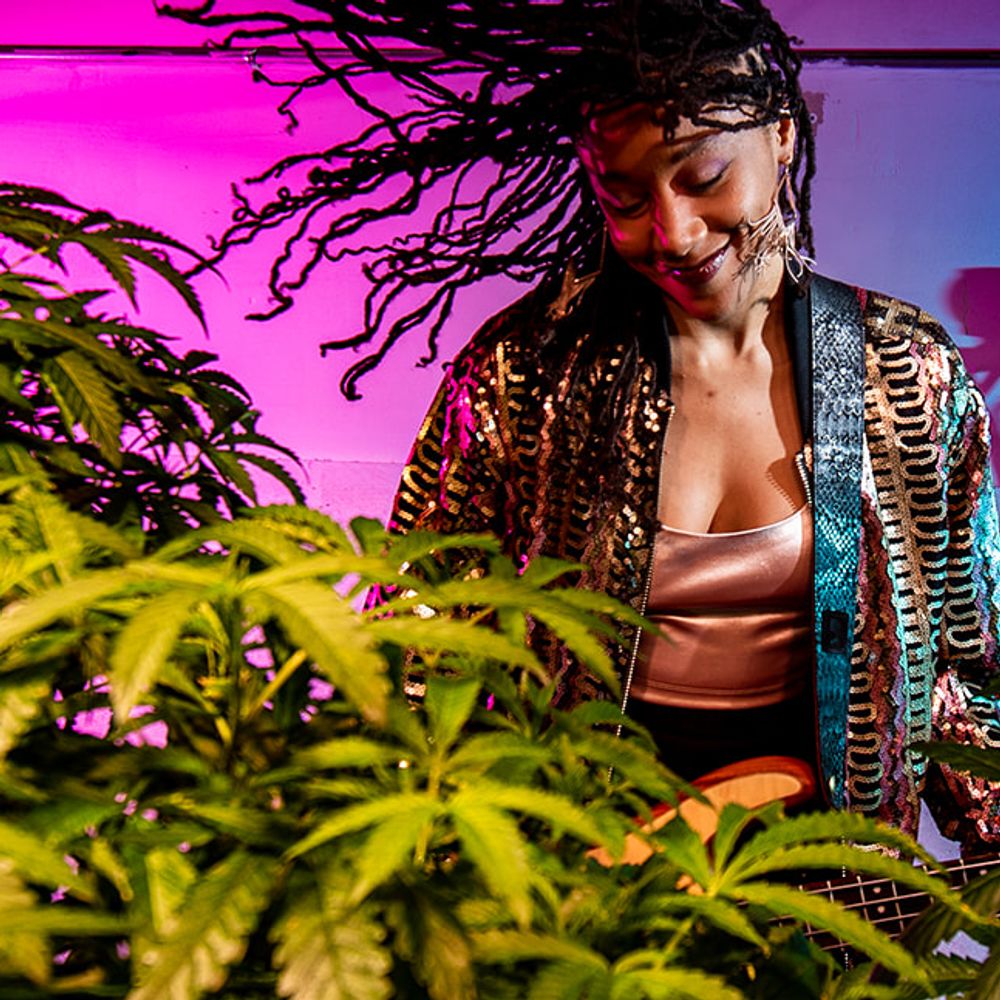 About your Facilitator
Treneti Brown | Regenerative Artist
Treneti is a multi-disciplinary regenerative artist who harnesses the apex of her creative energy through The SOUND. As a self-taught musician, vocalist, bassist, producer, and lifelong professional dancer, Treneti is a prime example of creative limitlessness found with the proper convergence of trust in the unknown and dedication. A true New Earth Renaissance woman, Treneti is a trailblazer in the new and evolutionary field of Regenerative Arts. She is the founder and CGO of Soulful Resonance an emerging Regenerative Arts Production Company and Primordial Sound Archives a Regenerative Arts Music Production company.
Born and raised in inner-city Chicago, Treneti is heavily influenced by her roots. Treneti's first path of artistic expression was professional dance: she choreographed, performed, and taught movement from 11 to 27 years old. She studied dance at Columbia College Chicago receiving a B.A. in Dance-Making in 2012. After college, she went on to develop her own technique of somatic, sonic, and psychic awareness for holistic healing called Geometric Configuration Technique, which informs her mentorship programs and choreographic process. Treneti has been activating communities with her unique style of teaching, mentorship and self-mastery guidance nationally since 2010 and internationally since 2014. She is currently most well-known for her work in holistic voice training (True Voice Embodiment) and artists development programs, (Solaris Voice Academy) and (Momentum Music Production Mentorship). Treneti thrives as a teaching artists and firmly believes are ability to articulate the lessons she learns along the creative journey to others on the path directly influences her exponential upwrd growth rate as an artist. 
"Teaching keeps me humble and connected to what is real. It's about the journey not the destination." -Treneti
In 2017, she went through a creative transformation stepping away from the worlds of professional dance and festival culture to deepen spiritually and artistically through the medium of music. Treneti released Inbody, her first music video, in 2018, followed by her debut album Psalms of Saturn (2020). Since then, she has released several singles, Ep's and recently, a second album A Fertile Nile (2021). To Treneti, music and dance are not separate. Treneti creates music for the body, mind, and spirit with dance always in mind. She sees her soul expression as a contribution to the reunification of the forms.